Rear End-Cowl Cover
Rear End and Seat Cowl
there are a few mods to replace the rear plastics or have a solo seat, unfortunatly only one of them is a easy buy and stick on mods, generly every thing is hand made or modified from other bikes to make them fit, but with a bit of ingenuity like all things with the gs can be made to fit :D
Seat Plastics
R1 plastics
this mod requires the gs subframe to be altered to fit the plastics and seat(modded by iceman oz)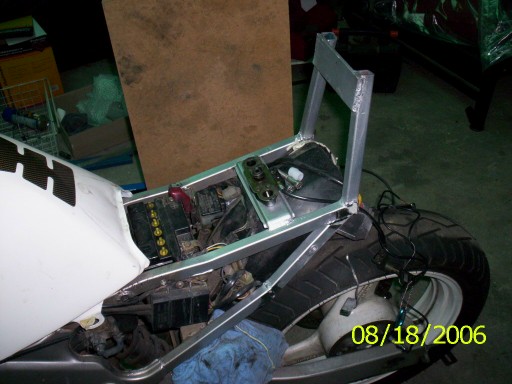 (modded by iceman oz)
another r1 plastics
gsxr srad plastics and subframe
bear in mind the srad seat unit is from a very large bike and looks very large on the gs :d
for this mod the complete gsxr srad subframe was used (although it can be acheived by modifying the gs's subframe) this step by step was done using the srad aliminiium subframe.
step 1 remove all the fairing and electrical gear out of the way
step 2 remove gs under tray
step 3 (the fun part) out with precision tool number 1 and cut that gs sub frame away. at the top it ended up i cut 50mm
from the center of the tank mounting bolts and at the bottom 230mm from the engine side of the frame ( it was the only place i could get a consistant measurement from)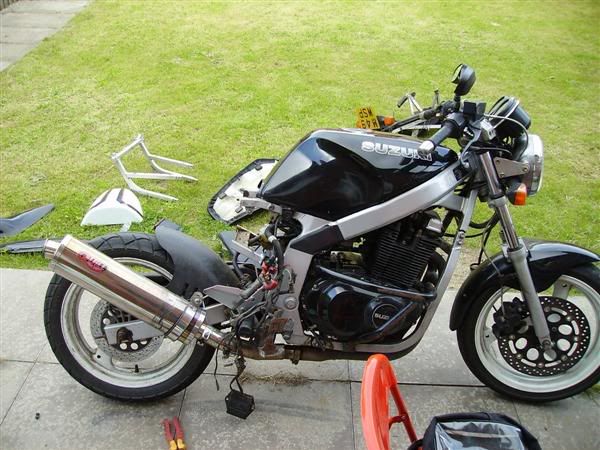 step 4 drill the 4 10mm mounting holes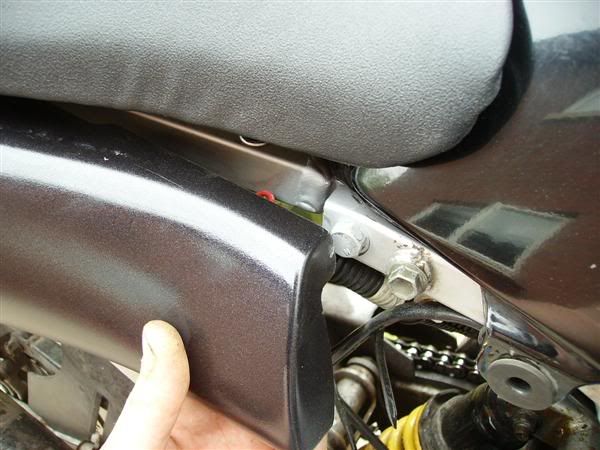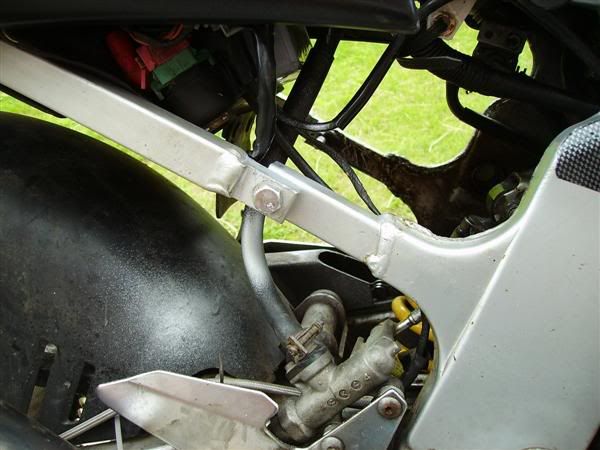 step 5 mount srad subframe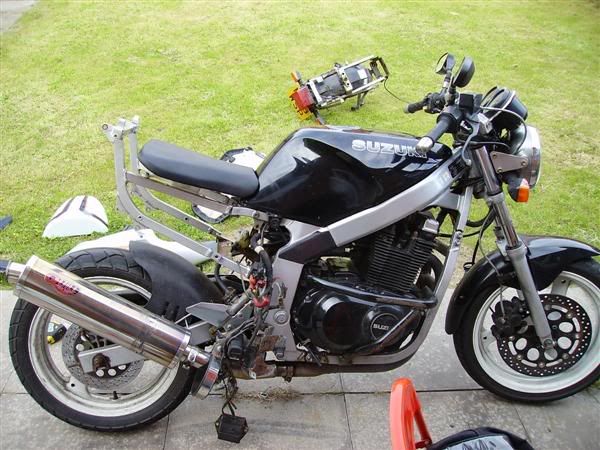 step 6 was mount under tray and the rear half of the sub frame.
step 7 mount rear brake light and reroute all electrics,
step 8 cut a slot in the under side of the seat pad plastic so the fat gs battery would fit
step 9 paint the fairings and cowl
and finally
step 10 put the seat fairings ect on the bike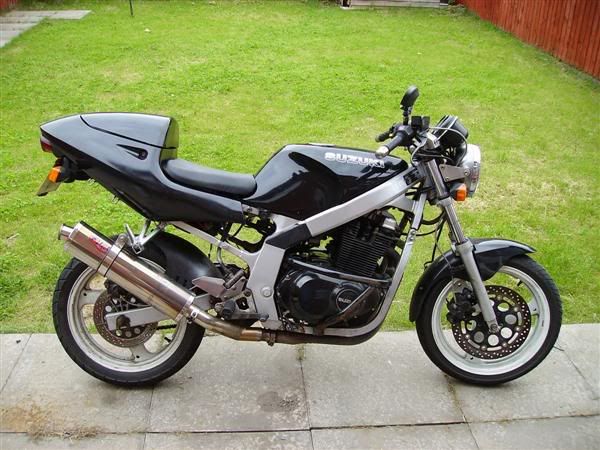 (modded by hmmmnz uk/nz)
another sexy rear end
seat cowl
Rear solo seat cowl by cafeboy. Available at GStwin.com http://gstwins.com/gsboard/index.php?topic=45157.0 A inexpensive alternative to replacing the tail to get a solo look.